Coaches | Introductory to Advanced Training
Stacey Andersen
Archicad consultant and coach. Stacey has been an avid Archicad user since 2017, learning from one of...
Kris Smith
Archicad consultant and coach. Kris began his career in Residential Architecture in 2000 for the larg...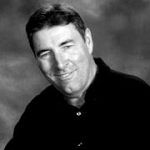 Thomas Simmons
BIM consultant, Tom is the Director of BIM at Archvista, Inc., a consulting company focused on the Arch...
Need Archicad one on one coaching or personalized training for your team?
Schedule a Coach
Presenters | In-Practice Presentations
Ken Adler
Formerly a solo practitioner, Ken founded KA Designworks near Aspen, CO, in 2006. With 20+ years of expe...
Rodrick Anderson
As the owner and president of SARCO Architects, a Costa Rican architectural design firm founded in 1972. Pass...
Timothy Ball
Passionate about contemporary architecture and music, Tim is an expert in the use of 3D Building Info...
Jeffrey Benningfield
has been using ARCHICAD for over 20 years on projects ranging from 1.2 million square foot high-tech camp...
Geoff Briggs
I entered the world of buildings as a union carpenter working heavy construction. Soon after I attended...
Andrew Chaloupka
Andrew is an architectural designer and visual specialist from KA-DesignWorks in Basalt, Colorado...
Richard Crowe
Is The Founding Partner Of Gilchrist Ross Crowe Architects. With over 10 years of hands-on experience, he...
Mark Davis
Prior to creating Mark Davis Design, Mark was a Partner with Seiber Design Inc. in Atlanta from 1995-2007 and...
Elyssa Estrada
Designer for GAST Architects. Elyssa is a California native enjoying the diverse urban lifestyle San Francisc...
John Hallgarth
A BIM enthusiast who's passionate about ARCHICAD and the applied use for Construction Managers. Over th...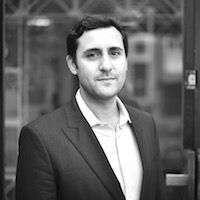 Jamie Ingram
Architect ARB, UHA London, is a BIM specialist and Archicad expert, specializing in bioclimatic design an...
Aaron Jobson
Aaron comes from a family of educators and has a passion for creating dynamic, sustainable learni...
Evangelo Kalmantis
Principal and Director at Integral Architecture Inc. With over 32 years of experience as a licensed profession...
Bradley Khouri
Principal and founder of b9 architects inc. in Seattle, Washington. Bradley has served on the Board of Director...
Sam Kingore
Has managed the design of various types of projects for over 20 years and has experience in green specific...
Chuck Kottka
An Architect, Project Manager, notorious rebel, and BIM Manager proudly serving over 60 design tech...
Grace Mariucci
Joined Gast Architects after working on residential projects in the Silicon Valley area for several years. She...
Our In-Practice Presentations discuss how these AEC professionals use Archicad on projects and best practices.
Review In-Practice
David Marlatt
Graduated from the Georgia Institute of Technology in 1982 with an M.ARCH and began practicing in Atlanta with...
Claudio Martonffy
A San Francisco-based architecture studio, the firm has projects in Brooklyn, NY, Wellesley, MA, Denv...
Patrick May
Digital Design Coordinator at Walker Warner Architects as well as a is a designer and passionate BIM expert...
Cesar Medina
Has more than 20 years of experience practicing architecture ranging from small single-family houses and hist...
Gina Paletta
Gina joined FGY in 2016 after working at custom residential firms in Washington, D.C. and Santa Monica...
Andrew Passacantando
An architect and licensed contractor located in Morristown, New Jersey. He has been an active member of the...
Allison Pell
She became interested in architecture when she was 10 years old and started drawing floor plans of her...
Aaron Pravit
Joined FGY after he learned that his wife was going to start her medical residency at Stanford University. Th...
Mark Rudolf
A Virginia Beach native, he studied architecture at Virginia Tech, and is licensed in both Virginia and Color...
Lori Stephens
An award winning, sole practice design firm focused on residential remodels / additions and select co...
Roya Taheri
She is the founder of a full service architectural firm; Taheri Architecture, Inc. Examples of her work can be...
Jake Timmons
Associate at Riverstone Structural Concepts and serves as lead project manager for the residential design...